FOSTER CARE
Our "Therapeutic Foster Care" program offers a setting for children that is stable, nurturing and structured for consistency. Our goal is to help each individual reach their full potential, in partnership with the foster family. We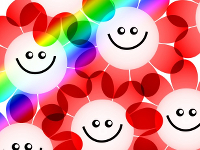 believe that fostering involves the entire family working together, to create a healthy living environment that fosters growth and development. A person's ability to become effective within their "life" environment is directly tied to their "self-esteem" and the milieu in which one grows. Our focus on skill development through teaching, coaching and modeling enables an individual to reach their maximum potential. We are proponents of the value of life-long learning and skill building. In addition we work closely with a team of related professionals to provide all the necessary supports for each individual's success.

The KidsKare Agency believes that individuals under our care need to be active participants in their communities and we emphasize the importance of social inclusion in all of our programs. We advocate for each person under our care and provide foster families with a wide range of services, in order to meet each individual's needs. We believe in utilizing more than one theoretical philosophy, allowing for an interdisciplinary approach to achieve the greatest benefit.


OUR MODELS
We offer two different "Therapeutic Foster Care" models in order to best serve each individual's needs.
Four bed program
individuals require a higher level of supervision
more intensive treatment plans are in place
higher level of staffing support for "parent relief"
foster parent(s) require professional qualifications
non-taxable per diem provided for each individual's care
One to two bed program
individual(s) require a lower level of supervision
treatment plans are in place
staffing support for "parent relief"
non-taxable per diem provided for each individual's care
BECOME A FOSTER PARENT
The KidsKare Agency is licensed by the province of Ontario to develop and support foster programs, as well as more specialized treatment foster care programs. Fostering can be a rewarding challenge with a great deal of satisfaction when you make a difference in someone's life. We offer a number of supports and provide resources under our Foster Care program to support foster parents including:
Supports and Resources
act as a liason between outside agencies and the foster family
computer supported treatment program development and implementation
24 hour on-call and crisis management support
foster family training and skills development
regular parent relief services
The Process of Becoming a Foster Family
The process usually takes about 2 months, but can be as long as 4 months, depending on the needs and circumstances of the individual.

STEP 1:
The first step involves contacting us to express your interest in becoming a Foster Family. Fill out the "Contact Us" form below and we will be in touch with you to help you through the next steps.

STEP 2:
The second step involves filling out an application and participating in an interview. This usually takes between one and two hours to complete.

STEP 3:
The third step involves a comprehensive home study with three to five in-home meetings, usually lasting about an hour each. We use SAFE (Structured Analysis Family Evaluation) as the basis for our evaluations - www.safehomestudy.org.

STEP 4:
The final step involves matching a child to your strengths for placement. It is all about "Finding the Right Child for you". We will support you every step of the way.